New Distributorship Announced
December 2018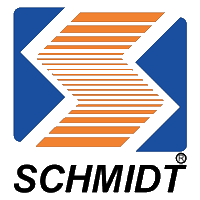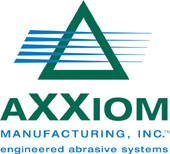 Ecco Finishing Supplies is very pleased to announce an agreement with SCHMIDT Abrasive Blasting Equipment to be an acknowledged distributor for their products in both the UK & UAE.
Ecco are currently working with SCHMIDT on a large project in the UAE and have some great interest from their customers around the region for some of this specialized equipment, in addition to this we are also having some success in the UK too.
MD Keith Miller said "It's always a pleasure to do business with Suppliers who give us their full support in terms of product, price and technical assistance, we are looking forward to working closer with SCHMIDT into 2019 and beyond."
SCHMIDT have been manufacturing superior abrasive blasting equipment for over 35 years, with manufacturing, training and supply bases in both Texas USA and Malyasia.
Restructure in the Middle East
November 2018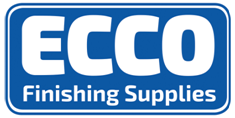 This is to inform our valued Customers and Suppliers that we have formed a new Company "Ecco Finishing Supplies General Trading LLC (UAE)" and since August 2018 we have been doing business on the same name.
The reason for discontinuing "ECCO-SPT Equipment FZ LLC" was it was a free zone company and it was a problem to deliver material from free zone customs and for a trading company like ours that is always busy delivering material every second hour of the day it becomes a nightmare with documentation and duties. The other reason to move out from ECCO SPT to ECCO Finishing UAE was that we wanted to keep the identity and brand of our sister company in the UK so that we can have the same product range, brochure and website.
So we are still active in UAE with more products to offer with the same name which we have in UK. We are building a product range here that includes some World leading brands, our customers will see the benefits of this during 2019 and beyond.
New Distributorship agreements
May 2018

RPB is a World leading manufacturer of Respiratory equipment for use in the Abrasive Blasting, Painting, Welding, Fabrication and Foundry Industries.
ECCO Finishing Supplies have been supplying for the past 23 years predominantly into the blasting and painting industries equipment and PPE (personal protection equipment) from several different manufacturers, but today we can announce an Official Distributor agreement between ECCO Finishing Supplies and RPB, the agreement will cover sales in the UK, Kazakhstan and also through our business in the UAE.
In the UK we have been actively supplying the World's most advanced Blast Helmet the NOVA 3 but to have access the rest of this amazing product range is fantastic news for us !!
SUBSEA Industries
April 2018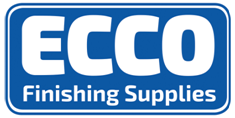 ECCO Finishing Supplies is very pleased to have signed an exclusive agreement with SUBSEA Industries which covers the UK & UAE
SUBSEA Industries is a World leading manufacturer and supplier of innovative products used to clean and protect Ships hulls and propellers, from fouling and cavitation. These products can also be used to offer corrosion and abrasion protection in the Offshore Wind Farm and Jetties.
The latest British Antarctic Survey vessel the Sir David Attenborough is using the ECOSPEED product to protect its hull, the durability of the coating and the ease by which repairs can be carried out, the ship is currently being built at the Cammell Laird shipyard in Liverpool and will enter service in 2019.
ECOSHIELD is a product used to give long lasting protection on a ships rudder, this product carries a 10 year guarantee and ends a never ending cycle of dry docking and repair work.
ECOFIX is a relatively new product used to repair cavitation damage on rudders and bow thrusters, and it can be used in conjunction with ECOSHIELD
We are already pursuing several enquires with this Companies very innovative products, and look forward to long relationship with them.